I'm a certified trainer with almost a decade tucked under my fitness belt, and today we'll delve into the delightful world of milk protein isolate.
In my journey through the fitness landscape, collaborating with dietitians and pouring over scientific studies, I've learned that this protein source is not just a buzzword, but a nutrient-packed powerhouse.
Having integrated it into many nutritional plans, I've witnessed firsthand the impactful benefits it can bring on our health and fitness goals. Buckle up, as we embark on a detailed, research-backed voyage, unraveling the mysteries and maximizing the utility of milk protein isolate in our daily lives.
Understanding Milk Protein Isolate
Let's take a closer look milk protein powder and why it's important.
What is Milk Protein Isolate?
Let's embark on our nutritious journey with a closer look at what milk protein isolate actually is. My countless hours working with dietitians and scouring through research tell me that milk protein isolate is, essentially, milk's protein in its purest form.
It's derived through a series of filtration processes that separate protein from the milk, leaving behind the fats, carbohydrates, and lactose, resulting in a whey protein powder that's typically around 90% protein [1].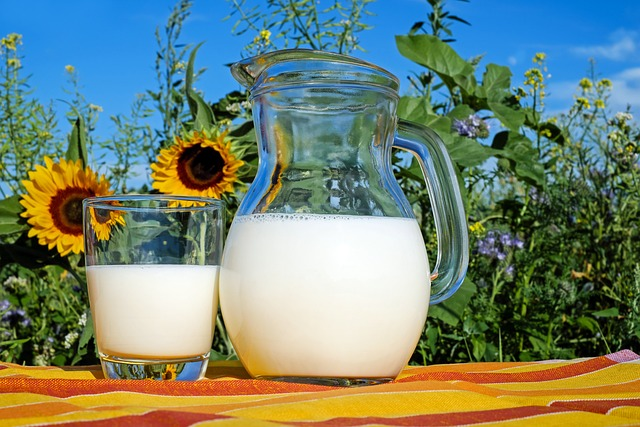 In my numerous encounters with various protein sources, I've found that milk protein isolate contains two main components: casein and whey protein.
Dive into the nitty-gritty, casein is a slow-digesting protein, excellent for providing a sustained release of amino acids over time, which, according to scientific research, can be particularly beneficial during periods of fasting, like sleep [2].
Whey protein, on the other hand, is a fast-digesting protein that aids in prompt muscle recovery and repair after workouts.
Having witnessed these effects in my clients, and through studies backed by the International Dairy Journal, it's fascinating to observe how these proteins harmoniously coalesce, offering a balanced, steady release of vital amino acids to our muscles [3].
Importance in the Diet
Going through the information of nutritional essentials, milk protein isolates emerge as a remarkably significant element in our diet. With its high protein content, it generously bestows our bodies with essential amino acids, which, as you might glean from research, are paramount for various bodily functions, including muscle repair and immune system support.
And, oh, the richness of whey protein doesn't stop there!
My close scrutiny of nutritional values and having witnessed the glow of health on my clients reveal that milk proteins are also a splendid source of vital minerals like calcium and phosphorus, and not to mention, vitamins like B12 [4].
Such a trove of nutritional wealth supports bone health, metabolic function, and overall vitality, aligning with studies published in the Journal of Dairy Science that sing praises of its health benefits.
Here's where it gets really exciting – milk protein isolate doesn't just stop at supplying our bodies with essential nutrients, but it also plays a vital role in enhancing muscle growth, aiding weight management, and bolstering our health in a myriad of ways.
The tangible glow of vitality I've observed in both my clients and myself, after incorporating it into our diets, is paralleled by numerous scientific studies, amplifying its importance in our daily nutrient intake.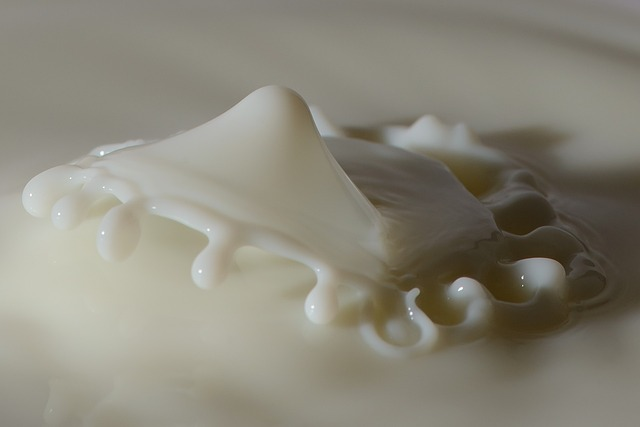 The Science Behind Milk Protein Isolate
Let's dive a bit deeper n the science behind whey proteins from fresh milk.
Digestion and Absorption
Ah, the human body, a marvel of nature with its intricate, yet beautifully efficient, mechanisms.
When we delve into the digestion and absorption of milk proteins, it's like watching a well-orchestrated dance where each step is meticulously calculated for optimal performance.
Here, let's unearth the specifics: once consumed, the isolate takes a fascinating journey beginning from our digestive tract, where it is broken down into smaller peptides and amino acids that originate in whey protein.
These minute elements are then absorbed into the bloodstream, serving as building blocks or energy sources, as highlighted by the abundance of research in the American Journal of Clinical Nutrition [5].
As someone who's navigated through the elaborate world of dietary proteins for over 9 years, I have beheld that milk protein isolate, with its rapid absorbability, seamlessly integrates into our systems.
Its intrinsic characteristics facilitate a smooth assimilation, ensuring that the beneficial amino acids are efficiently utilized by our bodies, which is especially vital for those of us actively sculpting our muscles and enhancing our vitality.
Muscle Repair and Growth
Now, embarking further into our exploration, let's delve into the realm of muscle repair and growth, where milk protein isolate shines brightly as a protagonist in our nutritional narrative.
Having engaged with various protein sources throughout my career, I've substantiated the significance of adequate protein intake in supporting muscle recovery and augmentation.
And here's the intriguing part: scientific studies, like those found in the Journal of the International Society of Sports Nutrition, echo my experiential findings, illustrating that proteins, especially from sources like milk protein isolate, are fundamental in synthesizing muscle protein post-exercise [6].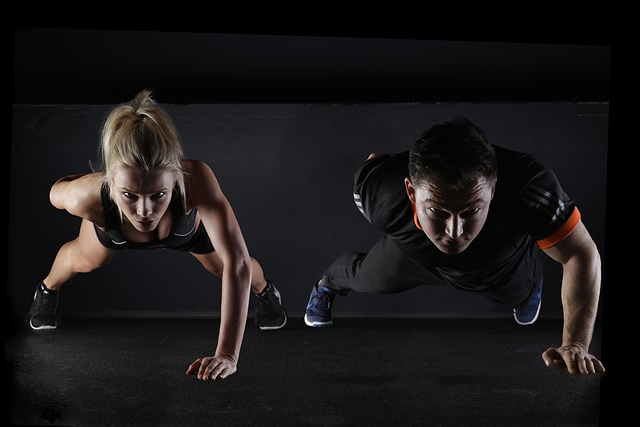 In an enchanting blend of science and experience, milk protein isolate presents a pool of rich, readily available amino acids, which, in the aftermath of a workout, rush to repair the microtears in muscle fibers, paving the way for growth and strengthening.
The swift-acting whey protein provides an immediate supply of amino acids, aiding in prompt recovery, while the slow-releasing casein ensures a sustained amino acid supply, maintaining a supportive environment for muscle repair as we rest or go about our day.
Knowing that what we consume is backed by both experiential knowledge and scientific data offers a comforting assurance that our dietary choices are nurtured by wisdom, conscientiously leading us towards our wellness objectives.
Practical Applications and Usage
Here is my experience as a personal trainer and how I have used whey proteins in daily life.
Incorporating into Daily Diet
Navigating through the fitness realm, it's been a delightful journey discovering the myriad of ways milk protein isolate can be gracefully woven into our daily dietary tapestry.
Whether you're a bustling professional, a dedicated athlete, or anyone in between, integrating this protein source into your meals can be both easy and delicious. Through my culinary adventures, I've found that the versatility of milk proteins allows it to blend seamlessly into smoothies, providing an instant protein kick without altering the flavor profile.
Moreover, whey protein can be whisked into pancake or muffin batter, elevating its nutritional content in a scrumptious manner.
And here's a secret from my personal recipe book using whey protein: blending it into soups or sauces adds a creamy texture while sneakily enhancing the protein quotient.
Guided by wisdom accumulated over the years, I assure you that embedding milk protein isolate into your daily meals needn't be a daunting task. Instead, whey protein offers a playground where you can experiment, innovating delightful, nutrient-dense creations that cater to your unique palate and nutritional needs.
Popular Products and How to Choose
Ah, a stroll down the supplement aisle – a vibrant, yet often perplexing journey with a plethora of options each singing its own praises.
Fear not, for I've traversed this path many a time, both as a fitness enthusiast and a certified trainer, and I bring forth gems of wisdom to guide your selection process. When it comes to choosing a milk protein isolate product, my experiences and professional insights converge towards a few cardinal points.
Firstly, scrutinize the ingredient list.
Opt for products with minimal additives and sweeteners, ensuring that the isolate remains in its pure, unadulterated form. Secondly, consider the protein content per serving, ensuring it aligns with your dietary needs and fitness objectives.
Furthermore, having explored various brands and formulations of whey protein, I suggest considering any additional nutritional benefits offered, such as added vitamins or minerals, and align them with your unique dietary and fitness goals.
Lastly, but equally crucial, taste matters! Engage with products that satiate not only your nutritional needs but also your taste buds, making your protein-rich journey both healthful and flavorful.
As we tread this enlightening path together, remember, choosing a milk protein isolate is about balancing quality, nutritional value, and personal preference, ensuring that your selected product is not only beneficial but also joyously consumed.
Benefits and Advantages
Here are the main benefits you'll get from milk protein powder.
Physical Health Impacts
Embarking further on our explorative adventure, let's unveil the significant impacts of milk protein isolate on our physical well-being, an area where my experiences and scientific research beautifully intertwine.
Enveloped in its rich protein content, milk protein isolate bestows upon us essential amino acids, which serve as the quintessential building blocks for our muscles. Observations from my career, along with studies like those in the Journal of Sports Sciences, confirm that it aids in adeptly repairing and building muscle tissues, especially crucial after engaging in physical activities [7].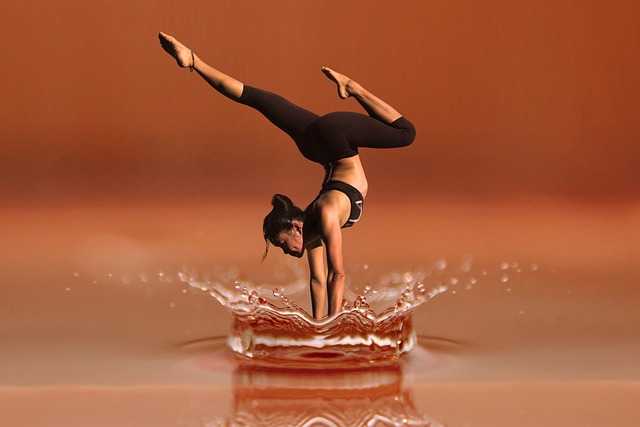 But oh, the bounty doesn't halt at muscles!
The enriching calcium and phosphorus content of some whey protein products, revered in scientific circles for their role in bone health, enhance our skeletal strength and durability.
These minerals, potent allies in our health journey, offer robustness to our bones, corroborating my witnessed instances of improved physical stability and strength among individuals who wisely incorporate milk protein isolate into their diets.
Weight Management
Navigating through the terrain of weight management, milk protein isolate powder emerges as a commendable companion, something I've validated through years of practice and research. With its impressive protein content, it propels satiety, curbing those mischievous hunger pangs and aiding in maintaining a balanced caloric intake, a phenomenon substantiated by research published in the American Journal of Clinical Nutrition.
Moreover, due to its low carbohydrate and fat content, whey protein isolate becomes a stellar choice for those maneuvering through a weight management journey, providing ample protein without the additional caloric baggage.
As someone immersed in the fitness industry, I've marveled at how incorporating whey protein assists in sculpting a dietary plan that supports lean muscle development while judiciously managing overall caloric consumption.
Through the lens of both professional and scientific viewpoints, milk protein isolate indeed warrants its esteemed position in our dietary considerations, catering to aspects of muscle protein synthesis and muscle development, bone health, and adept weight management.
Potential Downsides and Considerations
Just keep in mind that there could be a few downsides.
Lactose Content and Allergies
Pivotally, while embracing the numerous virtues of milk protein isolate, it's imperative to candidly discuss its caveats, specifically pertaining to lactose content and potential allergenic properties. The filtration process undertaken to produce milk protein isolate does minimize lactose content significantly. However, trace amounts might linger, posing challenges for individuals with lactose intolerance.
My experience, as a professional in the health and fitness industry, has entailed observing varying responses to lactose among my clients, thus underscoring the importance of paying attention to your own bodily responses.
Allergies are another crucial frontier.
Though somewhat rare, milk protein concentrate allergies can manifest among individuals, necessitating an alternative to the whey protein source [8]. My decade of immersion in fitness and dietary planning has consistently echoed the wisdom that attentiveness and adaptation to our individual bodily needs and responses is pivotal.
Ethical and Environmental Considerations
Treading into the realms of ethical and environmental considerations surrounding milk protein isolate, it's pivotal to cast a discerning eye upon its production.
The procurement of milk, the foundational ingredient of whey protein, implicates the dairy industry, which is frequently embroiled in dialogues concerning animal welfare and environmental impacts.
Scientific literature and various reports highlight the carbon footprint and water usage associated with dairy farming, making it a significant player in environmental discussions around milk protein concentrate.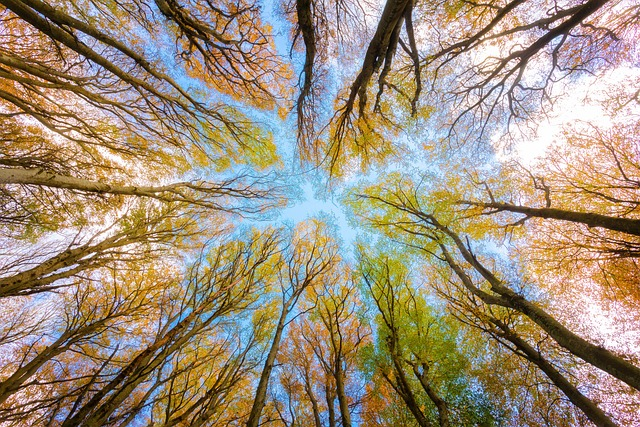 My ventures within the fitness domain have persistently illuminated the importance of aligning dietary choices with ethical and environmental consonance.
Thus, opting for milk protein isolate from brands that champion sustainable and ethical practices becomes a mindful choice. This adherence not only ensures a nourishing intake for our bodies but also a considerate approach towards our environment and ethical practices.
With our minds illuminated by both the accolades and considerations pertaining to milk protein isolate, our journey becomes enriched with a balanced perspective, enabling choices that are harmoniously aligned with our health, ethical standpoints, and environmental considerations.
Personal Experiences
Embracing transparency, I've personally experimented with milk protein isolate, having it as a stalwart companion amidst my own fitness ventures. From the early dawn of my career to the current moments, it's been a constant, offering a reliable source of high-quality protein that seamlessly amalgamates into various culinary creations.
Whether it's fortifying a post-workout whey protein shake or elevating the protein content of a delectable dish, milk protein isolate has been an unswerving ally, supporting not just my physical wellness, but also crafting a bridge connecting my professional recommendations and personal practices.
This alignment, I believe, fosters a genuine, authentic connection between my professional advice and personal adherence, inviting a space where practice and preaching harmoniously coalesce.
Conclusion
In the fascinating world of proteins, milk protein isolate prominently stands out, enriching our diets with its commendable protein content and fortifying our physical well-being, as we've navigated through its various aspects together.
Continue your research by diving into our comprehensive protein supplement guides:
They will definitely help you achieve a lot more from your fitness efforts and diet.
Sources:
https://www.ncbi.nlm.nih.gov/pmc/articles/PMC7126817/
https://www.sciencedirect.com/science/article/abs/pii/S0308814620303769
https://www.nature.com/articles/s41430-022-01119-0
https://www.hsph.harvard.edu/nutritionsource/milk/
https://www.sciencedirect.com/science/article/abs/pii/S000291652343290X
https://jissn.biomedcentral.com/articles/10.1186/s12970-017-0177-8
https://pubmed.ncbi.nlm.nih.gov/22150425/
https://www.mayoclinic.org/diseases-conditions/milk-allergy/symptoms-causes/syc-20375101